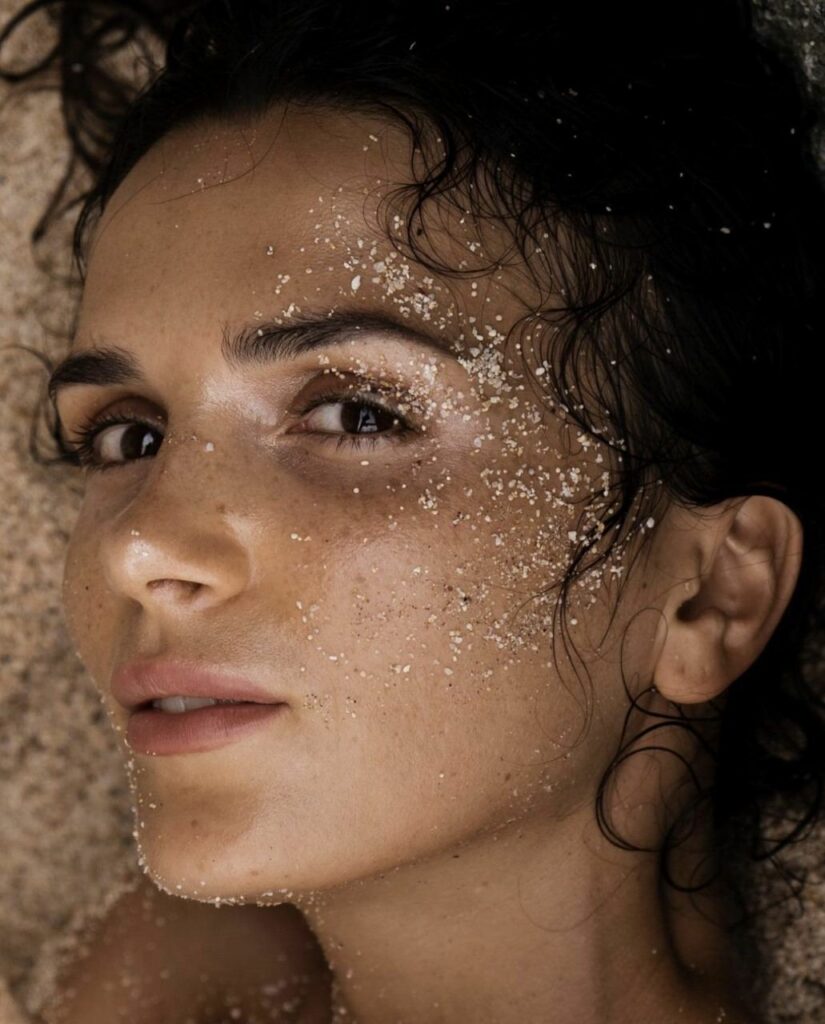 Chemical Peels are an effective way to improve a number of different skin conditions, targeting concerns on the face and body. Depending on your skin condition, a treatment can be tailored using our diverse range of chemical solutions. Chemical Peels work in a variety of ways to stimulate cell renewal, refine, rejuvenate and hydrate the skin, as well as regenerate and resurface damaged skin.
Lira Clinical Peels stimulate the natural exfoliation process, diminishes the appearance of uneven skin tone, helps reduce fine lines & wrinkles, provides a revitalised & radiant complexion, and is ideal for mild, moderate to severe acne & uneven skin texture.
PREPARATION FOR YOUR CHEMICAL PEEL
Some peels require preparation. This is dependent on the type of peel you require. A superficial or light peel generally does not require prepping. However, your skin therapist may recommend a basic skincare routine to optimise results and protect your skin to prevent further damage. For more intense peels (medium/deep), you will require the use of skincare before treatments for a minimum of 2-4 weeks. The important steps to be taken will be discussed during your consultation.
WHAT DO CHEMICAL PEELS TREAT?
• Anti-ageing
• Acne and Cystic Acne
• Acne scarring
• Pigmentation
• Early signs of ageing
• Glycation
• Uneven tones
• Fine lines & wrinkles
• Brightening
• Pregnancy (not all peels)
• Allergies
• Photosensitive medications
• Sun Exposure 7 days pre-treatment
• Lasers/ IPL
Chemical Peels are not painful. More advanced peels may feel slightly more active on the skin and you may feel a burning or stinging sensation.
ARE THERE ANY RISKS INVOLVED?
Chemical Peels are a safe procedure with minimal risks. If before and after care is not followed correctly by the patient, side effects such as pigmentation may occur.
PRE & POST CARE INSTRUCTIONS
• Avoid excessive exercising and sweating before and after your treatment.
• Avoid saunas, hot baths, or spas for 48 hours before and after your treatment.
• Avoid solariums and spray tans for 14 days before and after your treatment.
• Avoid direct sun exposure for 14 days before & after treatment and use an SPF 50+ daily.
• Avoid swimming in chlorinated pools for 7 days post treatment.
• Avoid IPL, microdermabrasions, lasers, and chemical peels for 2 to 4 weeks after treatment.
• Avoid Make Up Application for up to 3 days post treatment.
• Avoid the use of active ingredients, exfoliants and scrubs on the skin for 7 days post treatment
• Avoid picking and peeling any flakes. Avoid scratching the skin.
• Apply the aftercare given by our team or a hydrating moisturiser as needed post treatment. It is vital to ensure the skin is hydrated during the healing period.
WHAT WILL MY SKIN LOOK LIKE AFTER THE TREATMENT?
Immediately post treatment the skin will appear red and will feel sunburnt. The redness can last anywhere from 2-24 hrs depending on the depth of treatment. Day 2-5 you may experience a tight, dry sensation with potential mild to moderate flaking. During this time darkening within the skin may occur before flaking. Mild breakouts can also be experienced due to the stimulation of the treatment.
HOW OFTEN SHOULD I HAVE THIS TREATMENT?
It is recommended to perform chemical peel treatments every 2-4 weeks for maximum results. Depending on your skin concern and the condition you are treating, this will vary.
No preparation required. Suitable for beginners, instant rejuvenation, anti-ageing and problematic skin types.
Renew and refresh dull skin with this universal anti-ageing treatment. Packed with antioxidants, plant stem cells, peptides, retinol and skin healing vitamins this treatment leaves skin glowing and revitalised. Addresses a variety of skin conditions, such as severe acne, uneven skin tone and ageing skin. With minimal downtime this Pumpkin Plus Definer is perfect for clients new to skin peels and suffering with problematic skin concerns.
No preparation required. Suitable for beginners, instant regeneration, healing, manual exfoliant using micro-needles, anti-ageing and problematic skin types.
The Green Power Peel is a medically developed skin resurfacing treatment based on a compound of natural dried, crushed herbs. The herbs contained in the Peel have been carefully selected following extensive research, and long term trials. Perfected over the years, it has been tested and proven safe in many clinical trials with no side effects. With a track record history of high levels of safety treating a wide range of skin conditions, it has become one of the best methods available on the market to achieve excellent results in skin rejuvenation and regeneration, naturally.
No preparation is required. Suitable for beginners, aids in fine lines, wrinkles, acne, acne scarring and pigmentation.
Instantly effective yet gentle, our Vita Brite Refresher is suitable for even the most reactive of skins. It is a perfect treatment for instant, no-downtime results, as well as first-time clients who are just starting with skin revision, medical skin peels or procedures in general. 
Vita Brite Refresher is a specialised enzymatic exfoliation full of plant stem cells and peptides, which are known for their anti-ageing, cell-rejuvenating, brightening and skin-repairing properties.
Lactic Clear Definer Peel  $220
Suitable for all skin types and beginners. Highly effective for pigmentation/photo damage, hormonally imbalanced skin.
Correct, clear and brighten skin with Lactic Clear Definer. This treatment hydrates, even skin tone and corrects photo damage, pigmentation and overexposed skin. Perfect for all skin types the Lactic clear contains a unique blend of five different acids (kojic, mandelic, lactic, phytic and salicylic), plant stem cells and a bold botanical formulation.
*mild to moderate peeling may be expected post peel*
Sal Pulp Definer Peel  $220
Suitable for acne-prone, congested skin types.
This topical treatment brightens the skin tone while reducing acne. The Sal Pulp Definer contains an exotic infusion of various fruit pulps and botanical extracts making this peel packed with antioxidants. It can be layered for precise wound control. Advanced peptides and stem cells help to heal and rejuvenate skin back to a state of health.
*Severe peeling is expected post peel*
Mineral Retinol Solution Peel  $220
Suitable for all skin types, anti-ageing and resurfacing. 
This cutting edge retinol solution heals, restores and reveals beautiful skin. The mineral retinol solution has innovative formulation infused with gold and silver minerals, plant stem cells and advanced ingredients. Can be used as a standalone resurfacing solution or a booster in any of Lira's peels.
*mild to moderate peeling may be expected post peel*
Mineral Jessner Rebuilder  $250
Suitable for pigmentation, fine lines and wrinkles, acne and acne scarring.
The gold standard of peels, the Mineral Jessner corrects stubborn fine lines and wrinkles, lightens pigmentation and reduces the appearance of acne scars. Contains a healing combination of plant stem cells, green tea extract, colloidal silver and gold. The beautiful ingredient blend allows for more corrective results with less down time.
*Moderate peeling may be expected post peel*
Our customised Cocktail Peels are a selection of 2 or more peels determined by your clinician to advance your treatment and take it to the next level. In order to advance your skin treatment to the strongest level of cocktail peels, your skin must be prepped for a minimum of 4-6 weeks. 
Pumpkin and Green Power Peel Combination Peel – $240.00
All other additional Peels – $50.00